Mike is joined by both of the recent BDSL Cup winner in Queenston's John Netter and Devils' Mike Wzontek to dicuss their runs in the cup, their teams' season and thoughts on BDSL Championship Sunday.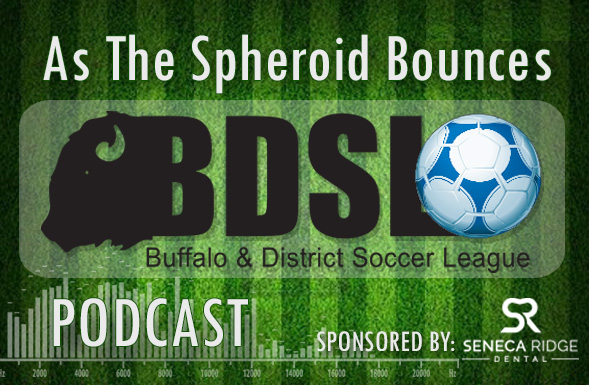 This week's episode is the last before the end of the 2019 season. More casts to come over the offseason though!
As the Spheroid Bounces Epi. #5
John Netter of Queenston FC joins first to chat about his sides Tehel Cup victory, their up and down season, gives his thoughts on Championship weekend, and even some talk about potential fall ball.
Next Mike Wzontek from Devils comes on to go over their 2019 season, their second Wood Cup victory, and asks why the league won't give all the teams medkits.
We want to thank as always our podcast sponsor, Seneca Ridge Dental. Please support those who support the BDSL and give them a call for all your denistry needs.