First month of the BDSL 2021 season is in the books. Head inside to see which teams passed or failed their tests.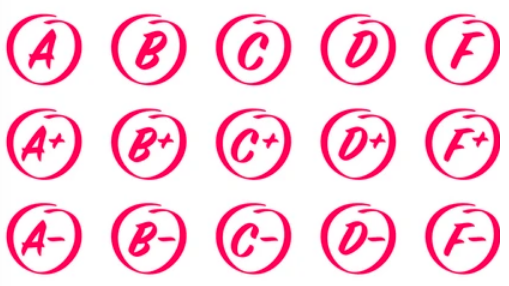 Premier Division June Grades
Amherst Sharpshooters
A- Reports back on the Sharpshooters are strange. It seems like despite them sitting pretty with a 4-0 record teams are walking away wondering how they lost. The combination of study veterans and young guns here appear to be performing this magic week in and out to opponents. It's a bit of a dangerous formula here.
Preseason: 5th
May: 4th
BSC Raiders
F- So please raise your hand if you had the mighty 3x defending Premier champs BSC Raiders opening up the season 0-3. It's hard to focus on much else in the division aside from trying to figure out what happened here and where the team goes from here. We are in very uncharted territory here. Not to toot my own horn but I did say that there was a chance that this season could have a crack in the armor of this team but never did I expect 0-3. There are really no excuses even though I explained my thoughts on why this is happening on Episode 4 of the podcast. The only positive here for the Raiders is that at least they played 3 of the top Premier clubs already and the schedule eases up some here. But still they have a hole to dig out of. And for whatever reason I refuse to believe they can't do it until the season ends and they are not on top.
Preseason: 1st
May: 6th
Beast City SC
D+ Some slow signs of improvements from the new Premier team as the season has gone here. I'm here wondering if that doesn't continue into June here for them. They have 2 winnable games and the squad expects to have better attendance for the rest of the year. I've seen enough here to believe they'll get right some and beat the drop.
Preseason: 11th
May: 10th
Buffalo United SS
A+ Queenston may sit in first place right now but for me Buffalo United SS is now the team to beat in premier. This club made all the right moves in the off season and Hunter Walsh is playing out of his mind both creating and scoring at will. This team has no weaknesses and has already bested the Raiders in a close game. Could this finally be the year BUSS earns some silverware? Through May it's really hard to argue otherwise.
Preseason: 2nd
May: 1st
Celtic United
B This club may be just .500 but I like the trends from this side. They seem to be playing looser and more cohesive than years past. Alex Reid's 6 goal outburst vs his prior club in Clarence was a dazzling display. In typical Celtic United fashion I'm sorta at a loss for why this year it came together. When I like them they suck and when I don't like them they surprise me. So here we are and I'm now liking the direction. So everyone fully bank on them collapsing. Sorry United. I don't make the rules.
Preseason: 8th
May: 5th
Clarence
F Before the year started I looked at Clarence's schedule in May and thought they;d be in a safe playoff spot by the end of May before things got harder schedule wise. So this 0-2-1 open through May is really not good news for them in my book. Not really has gone right on either end of the pitch. Maybe they miss LP1 more than anyone would ever have thought. I think the main issue is they just haven't really added anyone all that great to the side excluding the return of Andrea Conte, though it should be noted he hasn't got going just yet. Sadly I can't see them grabbing a single point through June too looking at what's ahead. If I'm wrong come July maybe the outlook could be brighter. But right now it's not pretty.
Preseason: 7th
May: 11th
Inter SC
B- BSC has impressed me through May. By most accounts they were very unlikely to get a single point v Amherst let alone losing all three. They might regret that too with a much more difficult June slate. I think Rahim Melon is one of the most overlooked players in the Premier division. In a way he sorta embodies BSC Inter as a whole. They will miss Swan who is out with a rough knee injury. Overall I think they'll be in the thick of the playoff battle come end of the year.
Preseason: 9th
May: 7th
Lackawanna FCY
B+ Lackawanna opened the year showing their Sahlen's Cup victory in 2020 was no fluke. They slew BSC week 1 and then earned a solid win vs Beast. Hard to fault them for the forfeit to Queenston but it does speak more to my concerns about their team and just where the ambitions lay. Overall This is a great team but having split goals might doom them. In a way it might help their BDSL season that the other venture has been rough as of late. I think they'll bounce back here and end the year as a solid BDSL playoff team. Anything more is up to them.
Preseason: 3rd
May: 3rd
OP Alliance
D Not a great month but it wasn't a total loss either. Good for Issac Sabtow, as the high school star has had a solid season here in his debut Alliance season. The main issue here is the schedule moving on here for OP Alliance is workable. If they can continue to play teams tough like they did Amherst and solve some of these dead ball woes they could beat the drop. I'm not sold just yet though.
Preseason: 12th
May: 12th
Polonia
B- Sorta Jekell & Hyde start to the year for Polonia in their return to the top flight. They are shut out completely or scoring in bunches. It's a breakout year for their young star Colton Swanson as he has found the back of the net regularly.. While they sit in the 6th seed right now they'll need to bag as many points as they can right now because oh boy does that month of July look impossible. But again if they secure enough in June they could be a playoff threat regardless.
Preseason: 10th
May: 9th
Queenston FC
A+ I hate all of the words I'm about to type. They are good. You don't beat BSC Raiders 5-0 without being good. They haven't been scored on yet. They are tied for the most goals for. Ross Suitor is certainly the focal point but they are getting good contributions up and down the roster. Excuse me while I vomit all over myself.
Preseason: 6th
May: 2nd
Williamsville Willies
D+ Not ideal for the Willies. Falling in their first three games they salvaged 3 points vs Polonia to end the month. I'm still not sure they have their rotation right just yet. Ian Harris is carrying the load offensively and it would be nice to see someone else from their attacking options help him shoulder that. They have a workable remaining schedule to get themselves back in the playoff hunt but has enough damage already been done? I have circled the game against Celtic United as an absolute must win for them to get back in the discussion.
Preseason: 4th
May: 8th
Championship Division May Grades
Borussia Bees
B Buzz Buzz. The Bees bounced back nicely from a week 1 loss to grab consecutive wins especially with one over Wolves FC that had to feel good. If I'm to be critical I'd like some better defensive play but that hasn't really mattered much so far. I think they are maybe just a cut above the rest of the teams 3 to 9
Preseason: 3rd
May: 2nd
Cavallucci Marini
B+ The mighty Seahorses have started off the season admirably. Undefeated at this point Cavallucci have ridden the strong play of keeper Nick Parker, and a sturdy midfield trio of Mike Skrypczyk, Blade Sorrentino and newcomer to BDSL Matt Vogt. This team also enjoys the advantage of hardly ever leaving the koozie confines of Sahlen's this year. I expect them to easily qualify for the postseason.
Preseason: 9th
May: 4th
Los Chupacabras
B+ Now this was more or less the club I was expecting to see in 2019. Los Chupacabras dropped to the Bees but punished Rangers and then collected an important three points vs Niagara FC. More importantly perhaps they seem to be controlling themselves a bit more here this season and not getting dragged into card trouble that far too often strained the squad in the prior year. It's progress but Iwant to see what they do vs some other higher tier championship clubs before I'm fully onboard. Important game v Lykan FC on deck for them to open up the month.
Preseason: 6th
May: 7th
Lykan FC
C+ This team is probably kicking themselves for letting the Cavallucci game get away from them with the PK's. They scored a big win vs Roos though so they definitely are heading in the right direction for me. This is unquestionably a better roster than the '19 version of the team. They could win out in June and I wouldn't be too surprised. For me they'll be back in the playoffs come year's end.
Preseason: 5th
May: 5th
Lykan United
A+ I spoke about how surprised I was with Los Chupacabras but what United have accomplished is maybe the most impressive job so far. This is a very balanced team that knows it's own strengths and weaknesses well and plays a style that supports that. Aside from the West Side FC results it's been close games. They open the month with the Bees and the Cavs, two games that will be really telling. If they collect points in both games I'll start feeling like they could be a promotion threat.
Preseason: 7th
May: 3rd
Niagara FC
C This club opened the year with a head turning 4-1 victory of Bees but since then they've crashed down with 3 straight close losses. I get the feeling that this club will go as far as Kyle Jones can score. And right now it's been three straight goose eggs. They'll need to go no worse than 2-0-1 in June to give themselves a fighting chance in July. I'm not sure that comes to pass though.
Preseason: 8th
May: 10th
Olean 1854 FC
A+ Perfect month of May for the lads down south especially adding an exclamation mark with the 5-0 drubbing of Roos to end it. They own both the best goals for and against record in the division. For me the CB and DCM trio of Ryan Arivn, Steven DeGroff, and Nick Perillo is nearly impossible to cut through. It's the best defensive unit in the division. Couple that with lethal finishers and they are the class of Championship right now for good reason. Also the drive down to them is nothing. Took us 1hr 15 and only because we stopped in Ellicottville.
Preseason: 1st
May: 1st
Rangers
F- I mean what's there to say here really. They are just flat out over matched in the division at the moment. One of only two clubs in all of BDSL to not score a goal yet. Don't think that will stay but they are only heading down.
Preseason: 11th
May: 11th
Roos FC
C+ After increasingly positive results since week 1 things got away from RFC in Olean. Obviously I'll believe that that result was more of a blimp than a true sign of things to come. Roos are struggling with injuries in the back but have enough offensive weapons and midfield strength to play with anyone still. It will be a telling month here in June to see if we can stay in the playoff race or fade away. I remain ever the optimist.
Preseason: 4th
May: 6th
West Side FC
B- How quickly fates can turn. West Side was sitting pretty after the first two weeks of the season starting out undefeated with big wins v Niagara and Rangers. But they've dropped the last two games here now to Roos and Lykan United that will probably raise the same questions people had with them to start the year. This team has a very quality starting 11 but the depth isn't quite there especially in the back. They'll need to avoid injuries otherwise the downward trend will continue.
Preseason: 12th
May: 9th
Wolves FC
D+ What in the world is going on in Wolves land? Just above everyone penciled this club into no lower than the 2nd seed in Championship year in preseason. Yet here we are and they are winless through May, with seemingly a lot of unrest cycling around in what appeared to be a tight knit group. They aren't scoring at all which has been the biggest area of need here. They have a get right game v Rangers here to open June before 3 crucial games all against teams in the thick of the postseason hunt. Will be interesting to see if they can get off the mat here with their issues.
Preseason: 2nd
May: 8th
1st Division May Grades
Buffalo Celtic
B I predicted them to finish 7th. They are currently 7th. I think they'll still finish 7th. #RIPCP7
Preseason: 7th
May: 7th
Buffalo Italia FC
A- They had three games they won handily and then drew the Gunners in a solid 2-2 draw. This team is probably the best in the division but I still need to see some results vs some of the other contenders in D1 to really feel confident. Right now it's about as expected results wise. So no docking them for what they have done but I want to see more still. Also how is Justus Hoffman not on a Championship/Premier club? I don't know.
Preseason:4th
May: 2nd
Celtic 1888
A- Might be batting .500 in the standings but it's 1.000 via their solid twitter presence. Aside from that it's the Luke Loecher show for 1888 which should come as no surprise to anyone. With him leading the attack I have 1888 squeaking into the playoffs. They must win their next two games though for this to be true.
Preseason: 11th
May: 6th
Celtic Brigade
B This team arguably posted the best results of the 3 Celitcs even though the record was the worst of them. And normally I would say this is going to lead to bigger and better things to come but then i saw the remaining schedule for them. I'd what they did to the schedule gods but they have plenty of top shelf teams left here. So for this reason alone I think they'll fall below the other two Celtic clubs.
Preseason: 10th
May: 7th
Crimson SPAL FC
A- Crimson is cruising along here led by their dynamic striker duo of newcomer Witman Hernandez & vet Chris Stryker. Now sure they crushed some also rams here in D1 so far and in their opening season game vs Gunners they did lose which was later reversed. Still I believe though that this club is just doing what they should be here. They should be 5-0 after their first June game and then the tailend of the schedule heats up some. Anything lower than 3rd at this point would be a disappointment.
Preseason: 2nd
May: 3rd
Delco Academy
C What's that you say? Delco played in another 1 goal game again? I'm shocked. Seriously though this team has been playing with fire for some time. Last year they found themselves on the right side of almost every razor thin close game. That string of luck was bound to even out some here and right now Delco is middling in D1. They have some winnable games here in the month of June so they need to grab those much needed points to get back in the race. I'm just not sold that they'll gain enough.
Preseason: 6th
May: 8th
FC Quake
F I certainly expected things to get rough for Quake this season as they went through a rebuild here, but I didn't expect this much of a drop off. Defensively they have struggled mightily haven't not conceded less than 3 goals in any game this season. Shows just how much Matt Clifford meant to them. They have NMB and Gunners coming up in June so they'll need to focus on winnable games like Badgers and USAB to avoid the basement. But as things stand I'm not overly hopeful.
Preseason: 13th
May: 13th
Honey Badgers
D While Quake has been leaky defensively, the entire dam has burst on Badgers here. They own the worst GA in D1 here. Look, I've never been high on Badgers. I just think they treat the league more as a beer league than others. And honestly there isn't really anything wrong with that. But I just can't think you'll be successful. There are too many other good committed clubs.
Preseason: 14th
May: 14th
NMB FC
A+ NMB are cruising here. Sure the last few games have been closer than I'd like but they are still collecting all three points. Maybe no player in the league has had a better month of May than Tim Ellis. His play has been tremendous as teams are finding it impossible to keep him off the score sheet. I think that NMB have some tougher games upcoming here but overall they maybe have the easiest remaining schedule of any of the contenders which is why I have them penciled in at first still. Hoping that they'll run into the similarly built team Buffalo Italia in the playoffs as they don't meet in season.
Preseason: 1st
May: 1st
NY Elite
A When I pulled up the standings for some reason I was surprised to see NY Elite at 3-0-1. Mostly because it's been pretty quiet starting from them. Nick Peters in his BDSL debut has been filling the net and Ethan Hahn continues to be undervalued as a top GK in my mind. I think partly the reason teams are sleeping on NY Elite is their schedule was a cake walk so far. The rest of the schedule is much more difficult then what they'll face thus far. I'm looking forward to their date in June v Crimson. A win there and I think they'll be talked about more as a D1 top tier threat.
Preseason: 5th
May: 4th
Polonia Legacy
B+ Speaking of sleeping on clubs, Legacy is proving that they didn't lose all the talent to the parent club in the split and have positioned themselves for me as the best team from the middle of the pack. This is a very balanced roster with the vets showing the way for some of the younger talent. I think that bodes well for them going forward too. I think they'll remain the best of the rest but not quite ready to join the other top D1 clubs just yet.
Preseason: 9th
May: 5th
Sahara Gunners FC
C+ It's been a tale of dazzling on field returns but off field missteps for the Gunners that could torpedo a great team. This team might have the best offensive firepower in the league. It's a unrelenting attack with so many players capable of producing in the final third. I still wonder what happens though if a team can slow them down, similar to what Italian was able to do, if they'll be able to push through. They've next to no room for error here to qualify for playoffs with the points dedication and I think they'll lose just enough to miss the post season despite what I'm sure will be a torrid effort to win out. They need the middle group of teams to just stay muddled just enough.
Preseason: 3rd
May: 9th
Tonawanda United
F- Let's not belabour it here. Things have gone pretty poorly for TU here to start the year. They were able to put one by Roos in Cup play but haven't found the net once in league play. And in June it's not getting much easier with Crimson and NMB on deck. Their fate is looking as rough as Ives Pond.
Preseason: 8th
May: 12th
USAB FC
F This club from all reports is struggling as much internally as they are on the field. The unraveling off the field I'm sure will keep them far from moving up the table. They need to first fix their defensive issues for me to try and right the ship. Schedule wise in the coming games they have ample opportunity to turn things around here but they are playing a dangerous game. I'll keep some faith for now but a few more crooked number results and this might come fully off the rails.
Preseason: 12th
May: 11th
2nd Pepper Division May Grades
Buffalo Brighten Stars FC
B- If I'm Brighten Stars manager Andrew Brobbey I'm pretty OK with the start of the season. Aside from the blow out loss to a high quality Mes Que, the Stars have played pretty well vs all the other clubs they've come up against. I think there are some teams that are a cut above BBSFC but there is no reason that they can't take a shot at earning the last playoff spot here in Pepper.
Preseason: 6th
May: 8th
Devils
B+ Pretty solid opening month for Devils. Not much surprise wise in terms of results. I think they'll continue to improve as they gain some more continuity with their new pieces here. They have maybe the most difficult June schedule of any team in Pepper. If they emerge from this run of games and are still in a playoff spot they'll be just fine.
Preseason:4th
May: 4th
Kilimanjaro Bandits
A- It's not really a surpriase here but this team is the best in the divison and really all of D2. They showed as much in a strong game vs. Los Chupacabras. Not too many weakness on this squad. they have talent all over on both sides of the ball. Sajan Magar appears to be the creative driving force of the team so far but the talent here is spread and contributions come from nearly everyone. This team is well built and well coached. It's them or Revs for the 1st spot and not particularly close after that for me.
Preseason: 1st
May: 2nd
Kingsmen SC
D I had a much different grade planned for Kingsmen until they got pasted by Lasalle FC. I'm just not sure I know what team they are here. One thing is clear though and that is that Nick DiBernardo is having a breakout season this year for the club. They won't get relegated but are not a playoff team either.
Preseason: 11th
May: 10th
Lasalle FC
B+ Out of all the teams in Pepper Lasalle to me is the most interesting. Lasalle opened the year and got ran out of the building by the class of the division in Revolution. Since that they've secured 3 straight wins in increasingly dominating fashion. This has propelled them up the standings into 4th. Corey Nash is a player to watch for them this year. He can create and finish. The late addition of David Ikheke is also a boost to their defense and proved so scoring in his debut. So where does this take them? I'm not entirely sure. For now I'm not completely sold on them as a contender, playoff team yes. But they have plenty of chances to prove me wrong in June vs quality teams.
Preseason: 9th
May: 5th
Medina Mustangs FC
D The mustangs seem more like ponies with this sputtering offense. They've yet to score more than 1 goal in a game in league play. Husung is a proven creator but there is a struggle seemingly to finish those. I still can't understand why this team isn't better quiet honestly. On paper I like the line up. But results show something is off here and they'll need to figure that out quickly before it's another totally lost year.
Preseason: 8th
May: 9th
Mes Que FC
B+ Look it was a great opening month for the young guns/wiley vets squad. They hammered and shut out 3 teams but in between those clear wins they got put down by a strong Kilmanjaro Bandits squad. I think this means exactly what it looks like. They are clearly a team that will solidly be in the playoffs but one that might be just a year away from being considered the top team in the division.
Preseason: 3rd
May: 3rd
North Buffalo FC
D+ If I'm frustrated looking at there results I can only imagine how the managers feel thus far. NBFC hasn't really performed to the standard I expected from them to this point this season. I think what we could be seeing here is a team that maybe doesn't quiet have the line up depth that one might need to be a top side in D2. They certainly have a good core here but I have questions about the supporting cast. Still have them in the playoffs for now but the results need to come here.
Preseason: 5th
May: 6th
Revolution SC
A+ For me the Revs have proven to be the most complete team in D2 through the opening month. I really like there tenacious defense and Connor Essenburg looks like a Player of the year contender here in D2. The race between them and Bandits for the top spot is going to be very entertaining and culminates in the penultimate game of the year in what I suspect could be for regular season crown. Top marks for this side.
Preseason: 2nd
May: 1st
Tesla FC
D- I've been down on Tesla for years and they've proven me wrong a lot. I'm just going to take a moment to savor the sweet victory of refusing to change a stance until it appears to be coming true. That said they are playing everyone pretty tight so I am fully prepared to be proven wrong on this come year end.
Preseason: 12th
May: 12th
Westside Blitz
C+ Blitz finally earned all three points last week to close the month. Rumors I think stated they are sneaky good and I'm mad because I wanted to point this out. I think this team is one clubs might over look and it would be a wrong call to do so. They may have lost their best player from last year but this line up is still very solid and they just flat out seem to play very well together. They have a good understanding of the game and style they want in my opinion. I'm keeping them in 7th for now but I have a feeling I'll regret this come end of June
Preseason: 7th
May: 7th
Youngstown Marksmen
D+ The first two results of the campaign game me hope for this team I genuinely like for no real reason. But the lose to Kingsmen is a big blow before falling to Revs to end the month. Now 0-3-1 they have at least 3 games in June they absolutely need to gain points in to avoid the drop/have any hope for playoffs. They haven't traveled south of NFHS yet either. Clock is ticking here on Y'town.
Preseason: 10th
May: 11th
2nd Simpkin Division May Grades
Cheektowaga White Eagles
F Man how things change. This team had a Cinderella run to the D3 title in 2019. I wonder now if they view that as a bit of a curse because the early return in their move up to D2 just hasn't been pretty. They own the worst goals against and Gd in all of D2. Haven't scored more then 1 goal in a game all season. It's just not good. They hung tough with Southern Tier last time out though and if they have more efforts like that in them they could see some improved results. But at this point its just tough times for the White Eagles.
Preseason: 11th
May: 12th
FC Lackawanna
B Pretty solid opening month for FC Lackawanna. In the roster builds between all the Lackawanna based clubs they seemed to have drawn the short straw but it's a testament to the talent pouring out of the area that they remain a solid D2 club. Zakaria Kashindi is making a name for himself here in the ranks. Overall I think they will be in the thick of the playoff hunt come years end and I have them nabbing a spot.
Preseason: 7th
May: 6th
FK Bosna
A- This team keeps adding a star a week it seems and the results on the field match that . The draw against a strong Outlaws club being the only blemish, they look to be one of the best clubs in all of D2. Would like to see them pick up a clean sheet at some point here but with the weapons available to them it probably doesn't really matter. Do yourself a favor and listen to the podcast run by team manager Admir Kadric "The Cage" and you'll be hit with a wealth of soccer (and occasional anime) knowledge from the Lackawanna community.
Preseason: 9th
May: 2nd
Great White Buffalo
B- The Buffaloes looked sluggish to open the year but have shaken off that rust and appear to have done a good job in correcting the course. It's no surprise they have conceded the fewest goals this year among all D2 teams with their sturdy backline and goalkeeping. The offense appears to have woken up but I'm curious to see what it does here against some better clubs in June. Still a playoff team for sure but are they the clear favorite as I previously believed? I'm not so sure.
Preseason: 1st
May: 4th
Hamburg FC
A- Look if your Hamburg I think you gotta be really pleased with the 2-2 start. They are a mid level D2 club and this start is certainly an indication that this is correct. Maybe Elliot Griffin can do enough to bring them back into the post season. I certainly think they'll be the the race with a few other teams for the 5-8 spots but I have them just missing out for now.
Preseason: 6th
May: 8th
JL Dutch
C- Not a great start by any means record wise but they could clean up here looking at their June schedule. Some of the big names on the roster need to step it up a level to get this club going and I remain confident they can do so. The results thus far though have me thinking they don't have room for errors going forward.
Preseason: 5th
May: 7th
Lake Shore FC
C I have to believe that Lakse Shore is still an unfinished product overall. They have played every team tight so far and if you trust their own self reporting its been a little frustrating for them. To me that's the sure sign of a new team discovering what sort of club they are and how they want to play. Honestly this club and the last two we talked about are the 3 along with FC Lackawanna are the 4 teams battling for 2 spots. For whatever reason I'm still bullish on this club here to grab one of those
Preseason: 3rd
May: 5th
Moby Ducks FC
C+ The Ducks have been the better of the two promoted clubs but thats not saying much. After a week 1 win, they've scrapped 1 point from the last 3 games vs some tough teams. I'm thinking this team has the ability to beat the drop down to D4 but playoffs are a well out of reach.
Preseason: 8th
May: 9th
Outlaws
A- It's been a solid start for the West Seneca based club here in their 1st BDSL year. One of the best defensive outfits in Simpkin has been propelled up the table by the K. Kirk to Cody Lawerence connection, with the latter impressing early on here in debut season. I have circled their game vs Southern Tier as one I'm looking forward to this season. This is a playoff team for sure in Simpkin.
Preseason: 4th
May: 3rd
Southern Teir FC
A- Southern Tier appears poised to continue the new tradition of clubs south of our traditional BDSL areas coming in and disrupting things. Led by manager Chris Waclawski and former Raider David Pihiblad, this squad is terrorizing other BDSL squads. Big match ups loom in June with Great White Buffalo and Outlaws but right now this team can win multiple ways if they have their full line up and for this reason they are in my mind the team to beat here in Simpkin
Preseason: 2nd
May: 1st
Ukraine
D- I don't want to be too harsh here on this squad. There have been alot of issues behind the scenes with this club that I could bring up that would be reasons for their struggles so far. For me here the best outcome has already occurred which is their continued existence in the league along with a happy go lucky attitude with in that. Here's to Yuri's return to good health. I'll raise a 1715 to that.
Preseason: 12th
May: 11th
WNY United Reds
C+ Meh. That about sums up another start for Reds here. They play a low event low scoring brand and it seems to suit them. Maybe they can get into the lower playoff race but for me it looks more like a lower finish. Pretty much right where I had them before they kicked a ball.
Preseason: 10th
May: 10th
3rd Division May Grades
Bangarang FC
F+ Is the Bangarang goalless drought the biggest story in the league right now? Arguably yes in fact. Our dear league secretary must be pulling those lovely curly right out of his head trying to find a single goal for this club. And while the opening slate was a downright disaster there are reasons for hope. They made a sneaky good pick up in Muz Ibrahim off the FA list to help and they open June v Rust Belt who aren't exactly known for their defense. So hopefully we'll be seeing Cullen shotgunning beers this month on Twitter in celebration instead of them being sorry excuses to drown out his goal searching sorrows. In any case I think the slow start has them on the outside looking in come playoff time.
Preseason: 3rd
May: 8th
Big Green SC
C- It's not the worst start here for the Green Machine especially considering who they played but the results here confirm to me they are not truly in the promotion running this season. Myers is a talent for them and they'll need him to keep the goal scoring run going. I still think they'll be a playoff club but anything else might be too much of an ask especially with their early season defensive woes.
Preseason: 4th
May: 6th
Buffalo Cosmos
B+ I feel like this team is coming together quicker than I expected and that could be bad news for the rest of the division. There is just too much talent here and experienced players from upper divisions. I think this next game vs Monarchs will be a big one and the rest of June would be 2-0-1 minimum. In my opinion this team is not the best threat to the current divsion threat to knock them off.
Preseason: 5th
May: 2nd
Celtic Classic
F Ugly ugly ugly. Its really hard to see any positives from this team after May. No one in BDSL has given up more goals than this squad. Ed Wood seems to carrying a heavy load here and I wonder if teams don't poke around for a transfer for him come mid June. I would point out that their next game vs Rust Belt could decide who finishes dead last here so eyes on that match up for me.
Preseason: 7th
May: 11th
Hamburg Monarchs SC
A A fantastic start for this debut BDSL club as they sit at the top of the D3 table at month's end. They are doing it at both ends of the pitch too with a GD of +10 and just 1 goal against so far. They are getting contributions throughout the entire roster too so its not like opponents can focus on shutting just one player down. The schedule gets harder here on out though as though for them. I was a bit sad to see them go out in Cup play too. Overall though these guys look to be a solid playoff team.
Preseason: 6th
May: 4th
Infinity FC
B- I'm still not really sure what to expect for this team. They may still have the widest range of possible finishes for me here in D3. They appear to be a defense first club that needs a push offensively. In the end here I think there are too many other clubs that have them beat on paper to have them in the post season. I think this is a club that teams might sleep on and get caught facing a more strong team than expected though.
Preseason: 8th
May: 7th
Junior Willies
A+ The Willies are simply just a cut above the rest of the D3 table in my estimation. LaMastra Jr and Co are carving up clubs for fun it seems. I just can't see them finishing anywhere but first come year end. Their next match up could be an offensive show vs South Buffalo. I'd surprised if they dropped more than 3 points the rest of the season here.
Preseason: 1st
May: 1st
Lazio United FC
B Color me impressed. After back to back goose eggs the Lazio offense has found some form here the last two games and find themselves in a playoff spot today. Good for them for the turnaround. The issue for me in believing this will last though is those two victories came against the two bottom teams of the division. Still I'll remain upbeat on them and think that they won't be a pushover this year as I previously expected. No playoffs but they'll compete. Love the highlights too.
Preseason: 10th
May: 9th
Meerkats FC
D+ Its Groundhog's Day. Again. Or at least thats how I feel seeing a stacked Meerkats team limp out to a slow and disappointing start. "But wait they are 2-1 Mike" you might say. And sure that part is true. But the results here are unconvincing at best and the loss was a beat down at the hands of the Monarchs. I have major concerns moving forward, especially looking at the rough June schedule ahead of them.
Preseason: 2nd
May: 5th
Rust Belt United
D- I mean look. They are who we thought they were and have been for some time now.
Preseason: 11th
May: 10th
South Buffalo FC
A- The Huck/Finn Extended Family Football Club has been the biggest shock to me in 3rd division. Kaleb Stewart has emerged as a Play of the Year candidate and a talent to watch here in the BDSL. Again we can poke some holes with their two big wins coming vs the bottom teams of D3. June is a pressure cooker for them with # of the top 4 clubs in the division on the schedule. If they come out of this month still in the playoffs this team could be a dark horse for the title.
Preseason: 9th
May: 3rd